SOS Specialized Elderly Companionship Service
We insure that the client feels secure and comfortable when they are in-home or venturing out.
In 2005, with my combined experience of 16 years in the field of working with Developmentally Delayed Seniors, I decided to start my own organization for health challenged Seniors and Adults. My goal was to support both the clients and their families, or agency caregivers. Having many hours of experience being involved with the disability arts program, volunteering with Meals on Wheels, completing a Medication Administration course, Sighted Guide course from the CNIB, and receiving my class 2 driver license, as well as, training on the safety of transporting passengers; I felt I was very qualified to provide support to many people. Quickly receiving clients, my agency Supportive Outings and Services Inc (SOS) was started, growing slow, but steadily.
Experienced Companions For Seniors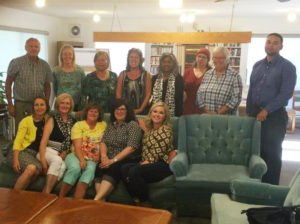 After an exciting start I needed more help in the field, and it has been wonderful to hire a team of experienced caregivers. Now SOS is a thriving agency that provides Caregiving / Companionship service that is tailored to the needs or wants of people with Health Challenges. Our experienced team provides transportation and support on all outings, routinely uplifting visits, or respite in home or in facilities, since our humble beginning. SOS is growing in the field of Respite care for people trying to stay in their own homes. Since the start in 2005, the SOS team has gained insight into what people would like, need, and require in regards to specific caregiving requirements. We provide a needed rest for the caring family members. We will even do some of the booking and troubleshooting around the clients next appointments. Information about the appointment is provided to the client's nursing staff, family, or agency caregivers after the shifts are worked.
Caring Companionship
SOS's caring staff offers more than public transportation or just a taxi Service. The choice of having the same caregiver come to meet your needs makes this an enjoyable trusting relationship between care worker and client.
Our mission is to ensure that the client feels secure and comfortable when they are in their home, facility, or venturing into unfamiliar, or previously challenging territory.
Qualified Compassionate Caregivers
SOS being an incorporated company carries full liability insurance, WCB coverage. All caregivers require mandatory police screening, staff have at least 5 years experience in the care field, and / or driving transport vehicles, and are First Aid and CPR certified.
SOS has a trusted compassionate team of caring individuals with vast knowledge and experience in elderly, or health challenged care. We pride ourselves on the individually tailored care plan for your loved one in private facilities, in-home or transporting them out to appointments or an outing.
SOS provides all their caregivers with informational workshops for reaffirming safety on the job. Our caregivers have regular discussions regarding areas we can improve your loved ones support and care as they are all unique.
The goal of all SOS representatives is SAFETY and CARE to all our clients:
Darcy Kline